In today's world, we ladies are now busier than ever. It is becoming harder and harder to balance a career and a healthy home life. If you are like me, you may be finding yourself in a tough situation, trying to excel at your job and still put healthy and tasty meals on the table every night. Fortunately, there has been rapid growth in the subscription-based, pre-prepared food model. It is now easier than ever to make wholesome home cooked meals without even going to the supermarket. In this article, I will be going over a few different niche services. From budget to various dietary needs hopefully, you can find something to help reduce some of the stress in your life.
For The Cost Conscious: Home Chef
At around $7.99 a serving Hello Fresh ranks as one the most cost-efficient subscriptions. They, however, do not sacrifice any quality for cost. I have found the Hello Fresh recipes to be some of the simplest to follow, and with an average prep time of around thirty minutes, they also are some of the quickest. They offer over ten different options a week and even have an option for some delicious five-minute lunches with little to no prep. With their app and the ability to pick your menu for up to five weeks, managing your subscription has never been more effortless.

Dietary or Lifestyle Options: Green Chef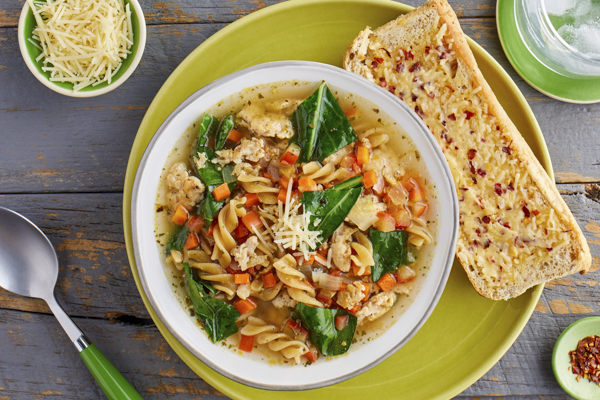 If you have specific nutritional needs or have simply chosen to go with a particular diet for personal reasons, Green Chef is one of the best options available. You can select from keto, paleo, omnivore, vegan, vegetarian, gluten-free, and pescatarian plans. You will also love the fact that all these plans are GMO-free and certified organic.

Ultra Convenient: Freshly
With an average cooking time of three minutes and zero prep time, Freshly is the pinnacle of convenience. These meals come fully prepped and ready to be popped into the microwave or oven. Some of you may be thinking this comes at a cost to the quality or nutritional value of the food, but this is not the case with Freshly. They boast a 100% gluten-free menu with the average meal containing thirty grams of protein and only five-hundred calories. With an assortment of options from paleo to vegetarian, you will surely find something to fit your nutritional or lifestyle needs.

Do you love junk food but not all the junk? Love with Food provides three different plans full of either organic or all-natural snacks. You no longer have to feel guilty about your snacking. They offer three different curated boxes on a monthly plan. I also love the fact that if you find something you really like, you can order single items from their snack shop. Love with Food also provides one or two meals to families in need. There are many options for snacking subscription boxes, but Love with Food is by far the one that will leave you feeling the best about your snacking.