The elderly can require much care, just like infants, from medical aid to emotional support. But decreased mobility can mean they cannot frequently travel to hospitals. Home care is growing extremely popular for elderly care, and many doctors now offer house calls. 
What can a house call doctor do?
House call doctors visit elderly patients and can provide many of the same services as an in-office doctor.
Services may include:
Evaluate and diagnose conditions
Provide prescriptions where needed
Lab tests for diseases
Administer vaccines
Provide IV vitamins and medications
Treatment for various illnesses like sinus, ear, eye pain, asthma, insomnia, joint pain, fever, skin issues, and more
You can also head to www.careforfamily.com.au to see some of the in-home aged care services available in the Sydney area.
Arrange for home care treatment
People with joint pain and various aches may struggle to travel to hospitals long distances from their homes. In addition to the traveling fatigue, they may have to undergo multiple tests, get treatment and return for follow-up appointments. Home care treatments allow older adults to get tested and treated from the comfort of their room.
Searching for a house call doctor in Los Angeles on the internet will list several good services like Concierge MD, Care Home Visit Doctor, or Landmark Health. Check their various services and choose a service that suits your elderly parent's needs. If you think they may need additional support throughout the day, you may also wish to look into how to get a home care package, which can provide them with companionship, personal care, meal prep, among many other things.
Talk to them daily
It is essential to talk to parents daily, whether to have a casual chat or discuss what they are going through in their old age.
Share the latest scientific developments with your elders, like using a feature in the smart TV or controlling Alexa. Ask how they had fun when they were young and recreate something simple again to feel nostalgic. This might be anything from dressing your kids like your parents' favorite music stars or watching their favorite movie together as a family.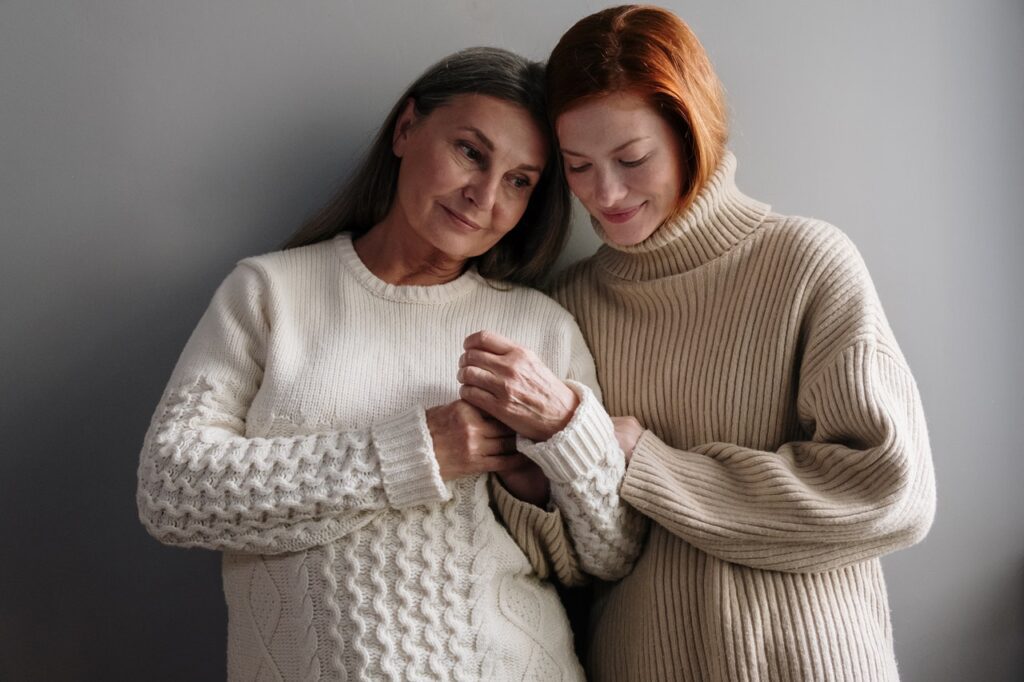 Encourage new hobbies
Encourage your parents to catch up on their hobbies or indulge in work like gardening and other creative tasks. Ask for their help, such as doing small chores to prevent them from feeling left out, unable to do anything. Encourage them to indulge in games like doing a Sudoku daily, competing with the grandkids to solve a puzzle, or anything akin to their interest.
Many people have hidden talents like singing, drawing, or sewing, and they can easily polish their skills with the help of YouTube or other online craft classes. Join your parents in an in-person or Facebook group with people sharing the same interest. It helps your parents use their time productively and feel active and busy doing what they like throughout the day.
Create a community of similar people
Physical connections are as meaningful as making online friends and spending time on activities. Talk to your colleagues, neighbors, or others in the local area and arrange for older adults to meet. Take turns to conduct the meeting in a common area, such as a church, restaurant, or someone's home, once a fortnight.
Staying in touch with people of their age expands your parents' world to a whole new level as they will bond quickly, discuss problems only their peers will understand, and build lasting friendships. Take efforts to invite online friends if they live nearby to meet your parents during such parties. Ask them what sort of event they want to enjoy during the parties and arrange for simple things they ask and share the expenses.
Keep them up to date with your life
Everybody has a personal life, and middle-aged people taking care of elderly parents and their kids always struggle to manage time. Share your concerns with your parents and let them know you have a bad day, headache, or trouble in the office. Your parents know life is not always roses and thorns, and you do not need to feel guilty about sharing complaints with them.
Talking openly about your financial situation or health issues can help them feel important. Your parents know they are still important people in your life, which can make them feel included.