Cannabidiol (CBD) is a compound extracted from the Cannabis plant that brings both recreational and health benefits, like pain relief. A growing number of the population has adopted CBD in their daily lives.
Have CBD benefits spiked your interest, but you don't know where to start? Below are various CBD products that are best for beginners:
CBD Oil
CBD oil is obtained from the hemp plant, after which you add a carrier oil. The carrier oil can be hemp seed oil or coconut oil, among other options. It dilutes the CBD oil for better absorption by the body.
This product requires you to ingest it. There are many ways to do this. You can place a few drops of the Woven Earth CBD oil under your tongue and leave it for 30 seconds for absorption. The other way is adding the oil to your drink, be it tea, cocktail, or coffee.
With CBD administration, it's best to use a tincture to help control your dosage.
CBD Gummies
Do you love gummies? These candies are interesting to consume, thanks to their chewy nature. There are CBD gummies that allow you to enjoy the benefits of CBD in a fun manner.
CBD gummies are made by infusing gelatin with CBD oil. Flavors are then added for taste enhancement. You'll find orange, pineapple, apple, and lemon-flavored CBD gummies, among others. The choice is based on preference.
As you enjoy CBD gummies, you must be wary of the dosage. Remember, they contain tetrahydrocannabinol (THC.) You might get tempted to pop several gummies in a day since you'll be eating your favorites. As a beginner, it's important first to determine the right dosage for you. Start with taking a gummy in the morning and another in the evening. Adjust the dosage based on your observation. Where there's no effect, you can pop an additional CBD gummy. Do the reverse if the situation necessitates it.
CBD Bath Bombs
Bath bombs are quite common with children. You'll often use them to keep their bath time enjoyable. Did you know there are CBD bath bombs you can also adopt to make your bath times relaxing and beneficial?
To use CBD bath bombs, you only need to add them to your warm bath. It'll fizzle and infuse in your water. It's best to have CBD bath bombs with other ingredients like lavender, vanilla, and essential oils. They'll create the right ambiance for a relaxing bath as you enjoy the benefits of CBD.
As you use CBD bath bombs, watch out for skin irritation. Should there be any, rinse off your body, and refrain from using the bath bomb. Find an alternative CBD product.
CBD Capsule
You probably associate capsules with medication, which isn't far from the truth. These same capsules are used to aid in CBD ingestion. It's ideal for those who can't stand the taste and smell of CBD oil. It also quickens the process since you only need to take it down with a glass of water or your preferred drink.
CBD capsules are made by enclosing CBD powder in collapsible containers. Alternatively, a common homemade remedy is adding CBD oil to soft gel caps. You're also free to add vitamins and other nutrients of your choice in the caps.
Like the other CBD products, be wary of dosage. In this case, your CBD capsule dosage should be proportionate to your body weight. The recommended dosage is 6mg of CBD for every 10 pounds of body weight.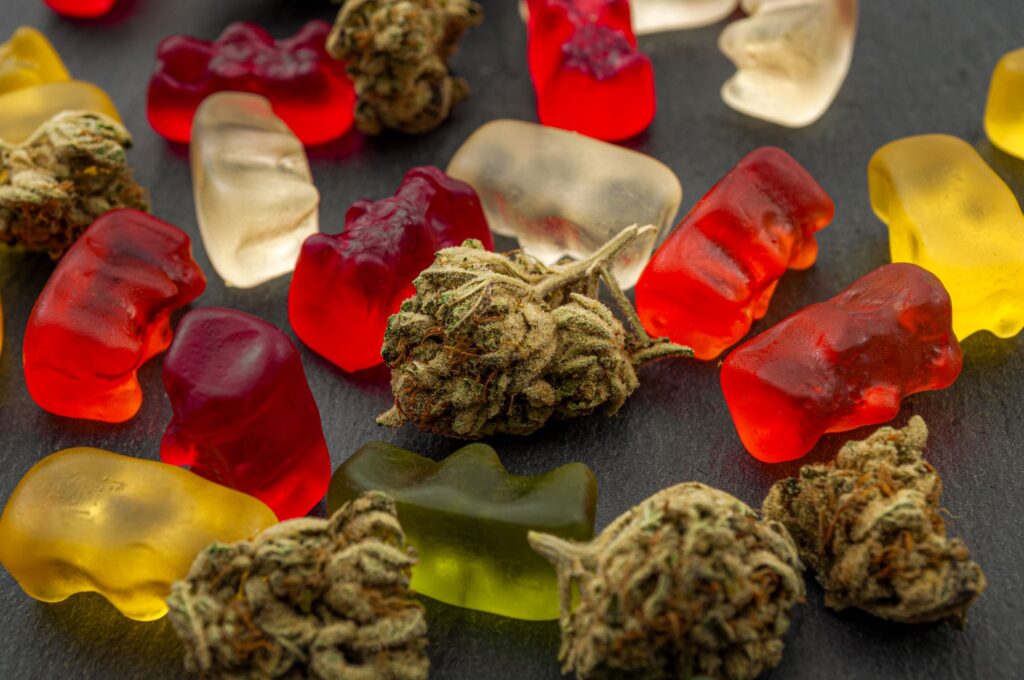 Topical CBD
Topical CBD is applied onto the skin, which absorbs the CBD into your body. It's an ideal product if ingesting CBD isn't your cup of tea. However, you can use it in addition to other CBD products.
This CBD comes in gels, lotions, and creams made by mixing CBD oil with hemp extracts. For more benefits, you can add other ingredients like topical pain relievers, shea butter, and coconut oil. You can use topical CBD infused with topical pain relievers for aching muscles and joints. Shea butter and coconut oil aid in calming the body, among other benefits.
Before applying any topical CBD, please do a skin test to ensure you aren't allergic to any ingredients. It'd help to consult your doctor on this. You don't want to get rashes or a breakout as a result.
Conclusion
Starting on CBD shouldn't be as challenging or intimidating as once thought. The discussion above highlights beginner-friendly CBD products to kickstart your journey. Remember to pay attention to the doses as you find the product that fits you.