Your home's roofing can be one of your most significant investments. If you reach a point where your roof requires repair or replacement, it may be best to delegate this project to professionals. You may choose to address the repairs yourself to cut expenses, but it may cost you more money in the long run while negatively affecting the overall integrity of your roof.
The best decision you'll make is to hire a reputable roof repair and installation provider. Hiring a professional will ensure the best outcome regardless of your roof issue. If you still hesitate about hiring one, here are several advantages of getting professional roofing installation and repairs.
They Strictly Adhere To The Local Building Codes
Every state has specific building codes you need to be aware of. Generally, these laws and protocols indicate how contractors should handle construction projects.
You may not be able to follow these building codes if you decide to work on a roof-related project on your own, especially one that involves roofing installation or repairs. It can mean additional expenses on fines. Therefore, hiring a professional to handle the roofing installation or repair will save you the hassle since they're familiar with the building codes and carry out the task efficiently.
Maintains The Highest Level Of Safety
Any roofing task has its share of risks. Attempting a do-it-yourself (DIY) project involving the roof can be dangerous. If you're not careful enough, it can result in serious injuries.
Hiring a professional to handle the job is a better approach. Working with one ensures safety at all times, whether working on roof installation and replacement, gutter repair, or roof leaks, to name a few. A professional is well aware of the potential dangers and implements the appropriate precautions while working with the proper safety equipment and training.
Professionals also know how to deal with potentially dangerous materials and measures to take during severe weather conditions to keep your household and home safe.
Superior Level Of Quality
A roofing professional undergoes training and has honed experience in the industry. It will assure you that the quality of work will be the best.
Remember that any roofing-related task can be complex. Depending on the project, there are various factors, such as roof drainage, ventilation, and outlets, to keep in mind. Without any knowledge about these technicalities, you're likely to commit a mistake that may compromise the structural integrity of your roof. For example, a minor error can result in a leaking roof, while a major blunder often requires a roof replacement. Hence, it is best to prioritize hiring a professional roofing service provider if you want to save time and effort.
Accessibility To Good-quality Materials
A provider of professional roof repair and installation has close ties with top suppliers in the roofing industry. It means they can access high-quality materials and products at discounted rates. It's something to consider to obtain premium materials at a reasonable price while getting a repair or installation. Additionally, a professional may recommend suitable products for your specific roof project.
Assist With The Roof Design And Planning
A reputable roofing service provider can assist you in creating the design of your roof project. The majority of companies boast various experts to come up with the ideal design that complements the exterior of your home, especially in choosing the best roofing materials, pitch, decking, and flashings. With the assistance of professionals, you'll have peace of mind that you'll have the roof you've always wanted for your home.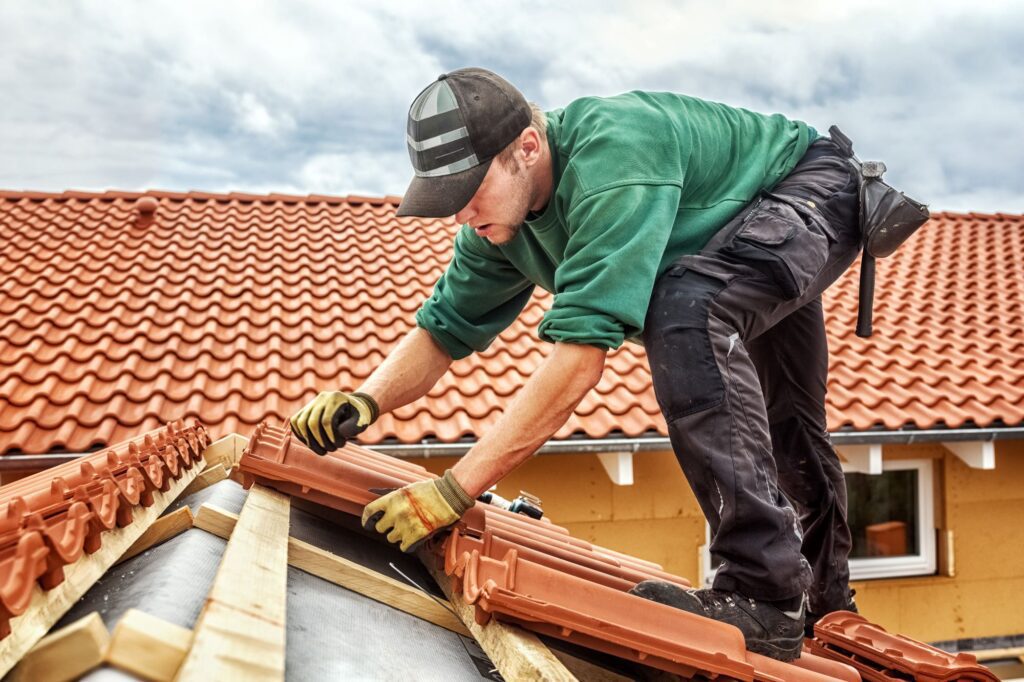 Offer Warranty And Support Services
Hiring a professional roofing service ensures a warranty on the roofing materials and ongoing support for your roof. You can rely on the provider if you have an issue or need repairs in the future. In most cases, the warranties are typically valid for a few years. If the roofing contractor makes a mistake, they're responsible for covering the cost of the repairs that may arise.
Additionally, a professional boasts extensive roofing knowledge, so they can assist in troubleshooting any problems you might have with your roof. Doing so can save time and money since you don't need to look for a roofing contractor in case you need repairs.
Final Thoughts
A professional roof repair and installation should be your priority if you're facing an issue with your roof. Although you may feel confident handling a minor problem, hiring a professional may be a better option to get the job done properly in one go. With the advantages of professional roofing installation and repairs, it's undoubtedly the best decision to ensure your roof stays in